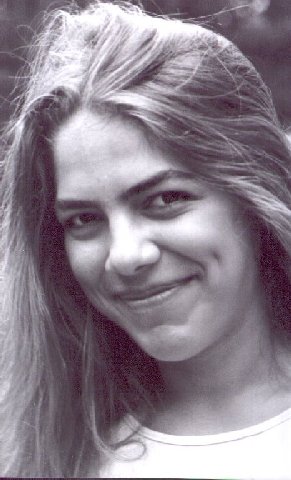 PROFESSIONAL PROFILE

Experienced educational program director with outstanding leadership, strategic planning, and design and implementation skills. Skilled at leading multi-cultural and multi-disciplinary teams, working with key stakeholders including local governing institutions, NGOs, USAID, corporate partners, and school administrations. Can adapt quickly to new challenges and situations with a proven record of designing and implementing successful complex large-scale multi-million dollar donor-based programs with regional, national and international staff.

EMPLOYMENT HISTORY

Challenger Center for Space Science Education. Alexandria, VA. 2006-2012. Challenger Center is a non-profit organization leading 48 Challenger Learning Centers in the U.S., U.K., Canada and South Korea serving 400,000 students and 40,000 educators annually at museums, schools and universities.
Director of Education
• Supervised internal staff, one direct report, over 30 consultants and three major contractors in the implementation of donor-funded in the implementation of donor-funded educational intitiatives, multi-media resources and professional devlopment for an international network of Learning Center staff world-wide
• Supported the devekopment of two websites for the delivery of educational resources world-wide, including a weekly podcast, live interactive webcasts and a non-profit YouTube channel with over 100 videos and 8.5 million views.
• Facilitated a national team of over 100 subject matter experts, scientists, educators, evaluators, administrative and technology staff in the design of technology-based educational curricula.
• Principal Investigator and senior-level fiscal manager of four major NASA research awards and cooperative agreements totaling $3.1 million dollars.
• Fund-raising, proposal development and grant administration for the organization; raising a total of $3.4 million dollars for the origanization over six years.
• Design and development of all monitoring, evaluation and quality assurance processes.

Consultant, American Institutes of Research. (AIR). Washington, DC. 2012.
• Lead Proposal Writer: Program design, research and proposal development.
Consultant, Education Development Center, Inc. (EDC). Washington, DC. 2007. • Proposal writer: Program design, research and proposal development.

Pal-Tech, Inc. for USAID, Post: Cairo, Egypt. 2002-2005. Pal-Tech is a provate government contracting agency delivering programs in education, health and capacity building worldwide.

Director and Senior Education Advisor, United States Agency for International Development (USAID) in Cairo, Egypt.
• Led, through 6 direct reports, the strategic and operational planning team of 50+ regional education, training, technical, administrative staff, consultants and contractors for the 4-year multi-million dollar Educational Technology in Schools project in Egypt.
• Under my co-leadership USAID awarded the program the highest possible score of "outstanding" and "found the program to be the best in USAID" in 2004.
• Designed and implementated a major government-funded educational reform initiative in inquiry-based and technology-enhanced learning, impacting over 25,000 primary and secondary students at 14 schools, 20 libraries and one museum in Egypt.
• Supervised and developed all programmatic monitoring and evaluation tools and quality assurance processes; and due to a successful USAID evaluation, in 2007 the program was funded for replication in 300 schools.
• Designed and implemented a bilingual (Arabic/English) training for improved student performance and classroom instruction for 2,500 educators and administrators. Developed an online education portal hosting over 6,000 teacher-designed lessons in 7 acdemic subjects mapped to the Egyptian National Curriculum Supervised school facility upgrades and construction, and the implementation of a wide-area network of 7,000 internet computers in 7 governorates across Egypt.

Educational Consultant, Library of Alexandria (Bibliotheca Alexandrina) Planetarium Science Center and Exploratorium. Alexandria, Egypt. 2004-5. The Library of Alexandria is the largest library in Egypt and includes a major science museum and plentarium.
Part-time Consultant.
• Implementation of professional development workshops for educational staff to enhance community and school outreach, leading to the 1st FIRST Lego Robotics competition in Egypt and student workshops at the Library's International 2005 Einstein Symposium.

Universities Space Research Association (USRA), NASA Johnson Space Center, Houston, Texas. 1998-2001. USRA is a private, non-profit corporation founded in 1969 under the auspices of the National Academy of Sciences dedicated to advancing space sciences and exploration through innovative research, technology and educational programs.

Education Manager, NASA Johnson Space Center, 2000-2001
• Supervised 3 direct reports and a team of over 1000 NASA scientists, astronauts, engineers, educators, technology and administrative staff and college student mentors for the NASA award-winning program, Aerospace Scholars, now in its twelfth year and replicated in the U.K. and three other states in the U.S.
• Senior-level fiscal management, public relations, and marketing to the state legislature and donor organizations.
• Designed and supervised the on-line interactive distance education curricula and on-site summer program 400+ high school students each year.
• Authored the comprehensive interactive on-line curriculum encouraging girls and minorities to study science, engineering, technology and mathematics (STEM).
• Designed programmatic research, monitoring and evaluation tools and on-line assessments

Project Manager, Lunar and Planetary Institute (LPI). 1998-2000. LPI is a NASA-funded institute in Houston, Texas, devoted to studying the solar system and sharing the excitement of space exploration with the public.
• Coordinated 20+ scientists, educators, graphic artists, technology and reference staff in the design of educational and outreach publications and programs
• Designed and managed donor and grant-funded education programs, interactive museum exhibits, digital and visual resource publications and planetarium shows
• Led professional development workshops for formal and informal educators across three states (Texas, Louisiana and Mississippi)
• Authored on-line distance education science curricula for students and educators
• Taught science education classes for gifted and talented middle school students

Discovery NASA Museum, Moody Gardens, Galveston, Texas. 1997-98. Moody Gardens is an extensive science complex housing a world class Rainforest, Aquarium and Discover Science Museum.

Museum Director
• Supervised 25+ education, administrative staff and volunteers for the museum, IMAX, ticket center and gift shop during its opening year
• Senior-level fiscal management, fund-raising, public relations and marketing for the Discovery Museum.
• Designed 60 interactive educational exhibits utilizing a variety of technical platofrms with a team of NASA scientists, engineers and graphic artists.

North Bennington Graded School, Vermont. 1986-1997.
Library/Media and Technology Teacher & Gifted and Talented Program Director
• Full-time library and technology instruction and gifted program director.
RESEARCH
Principal Investigator, Challenger Center Missions for High School: Using the power of immersive learning to engage high school students in Earth and space science exploration. NASA Cooperative Agreement for Reseacrh in K12 Education, 2010.

Principal Investigator, Infusing Strong Educational Design into NASA's MMOG: Validating the content and Design of Moon, Mars and Beyond. NASA Cooperative agreement for Research in the Design, Usage and Evaluation of Massively Multiplayer Online Games and Immersive Synthetic Environments for NASA STEM Education and Training, 2010.

Principal Investigator, Challenger Learning Centers Access Data to Monitor Space Weather. NASA Science Mission Directorate Research Opportunities in Education and Public Outreach for Earth and Space Science, 2010.

Principal Investigator, Climate Literacy Through Challenger LEarning Centers: Using the national network of Challenger LEarning Centers for large-scale teacher professional development in climate literacy, with a special focus on integrating NASA data into classroom activities. NASA GLobal Climate Change Education Research Experiences, Teaching & Learning Award, 2010.
PUBLICATIONS/CONFERENCES
Curriculum Designer and Project Manager, Return to the Moon and Encounter Earth: Our Changing Planet, simulated space science missions for students with over 240 technology-enhanced science investigations using NASA data, 2012.

Producer, 250+ educational podcasts and videos for Challenger Center for Space Science Education and Challenger Centers' non-profit YouTube channel. 2007-2012.
Producer, Live Conferences from the Space Shuttle and International Space Station with Barbara Morgan, Eductor Astronaut and Richard Garriott, Private Astronaut and students in 2007 and 2008 involving over 3,000 students.

Professional Development Training Courses for Egyptian Educators (English/Arabic). Pal-Tech, Inc., United States Agency for International Development (USAID), 2003-5.
Keynote Speaker, Embracing Diversity Educational Conference, The Egyptian Society for Developing Skills of Children with Special Needs (ADVANCE) and The Learning Resource Center. Cairo, Egypt. 2005.

Early Results of a Practical Model for Integrating Technology Resources into the Egyptian Educational System. e-Society Conference (full paper), Malta. 2005.

A Practical Model for Integrating Technology Resources into the Egyptian Educational System. EdMedia Conference (full paper), Switzerland. 2004.

Design and Development of an Interactive Web-Based Curriculum for Science, Math, Engineering and Technology: Texas Aerospace Scholars. WebNet Conference (full paper), USA. 2001.

Collaboration between Scientists and Educators in the Development of Distance Education Curriculum for the Web. Distance Education Conference (full paper), USA. 2000.

Design and Development of an Interactive Web-based Curriculum in Support of the Space Science Education Initiative: Mars Millennium. Society for Information Technology and Teacher Education Conference (full paper), USA. 2000.

Gender Bias in Science Education and Assessing the Impact of the NASA Distance Education and Mentoring Program Texas Aerospace Scholars, University of Houston-Clear Lake, 2000.
Space Science Reference Guide (CD-ROM), 2000; Teacher's Guide to the 3-D Your of the Solar System (print edition, CD-ROM); Explore:Fun with Science (online, CD-ROM); Mars Millenium Resource Guide (online, CD_ROM), 1999. Lunar and Planetary Institute.
EDUCATION
Master of Science in Instructional Technology, University of Houston at Clear Lake, Texas. 2001.

K-8 Classroom Teacher Certification, Prospect Center for Higher Education, Vermont. Current, State of Texas. 1989.

K-12 Media Specialist Teacher Certification, Utah State University. Current, State of Texas. 1986.

Bachelor of Arts, Bennington College, Vermont. Liberal Arts. 1982.
PROFESSIONAL ACTIVITIES
National Science Teachers Association (NSTA). Member, 2006-present.

Educational Technology in a Cultural Context PhD Summer School, University of Malta. 2005.

Arabic language, Maadi Community Association. Cairo, Egypt. 2002-2003.

Ancient Egyptian history, The Oriental Institute, University of Chicago. 2002-2003.

Journalist and photographer. Travel Today Magazine Egypt. Cairo, Egypt. 2002.

The NASA Reduced Gravity (Zero-G) program. Houston, Texas. 1999.

Guest of the Star City Cosmonaut Training Center, Star City, Russia. 1998.
Afterschool Dramatic Arts Coach. Mt. Anthony Union High School, Bennington, VT. 1986-1997.
Film-making Instructor. Vermont Arts Exchange, N. Bennington, VT. 1994-1997.

NASA Honors Teacher Award, NASA Langley Research Center, VA. 1994
COMPUTER SKILLS
Microsoft Office Suite (Word, PowerPoint, Excel, Access, Publisher, Project), Macromedia Dreamweaver,Adobe Photoshop, Adobe Premiere, Audacity.
REFERENCES AVAILABLE UPON REQUEST.

---